Cool Comfort for Your Home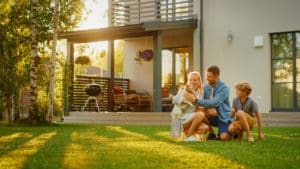 Your home should be your happy place. When the heat is on outside, you want to keep it cool inside. Comfortable and secure, with your family and pets: all the people and things that matter most to you. Evaporative cooling lets you enjoy this comfort in a responsible way: lower energy consumption and a reduced heat island effect in your community.
Kuul residential HVAC evaporative cooling media lets you make the most of your evaporative cooler. You'll get more energy savings and more effective cooling, while enjoying the lowest total cost of ownership. Plus, Kuul is making a pledge to safeguard our water supply and push the boundaries to make evaporative cooling even more environmentally friendly than ever.
Ten Reasons to Choose Kuul Evaporative Cooling Media
There are many great reasons to choose an evaporative cooler over air conditioning. Kuul residential HVAC evaporative cooling media make your evaporative cooler better in many ways, including:
Lower energy use
Reduced maintenance needs
Highly effective cooling
Longer-lasting evaporative cooler pads
Lowest cost of ownership
Reduced waste
Commitment to preserving water supply
Made in the USA
USA-sourced materials
USA-based customer service
These benefits help you enjoy cool comfort in your home, more money in your pocket, and peace of mind that you're making the reliable, responsible choice.
Kuul Media Saves Energy
Running an evaporative cooler is not the same as simply running a fan. Your evaporative cooler must push or pull air through the residential HVAC evaporative cooling pads. These pads resist the force of the fan, and that resistance creates a pressure drop: a difference between how hard your fan is working and how much air it is actually moving. This pressure drop represents wasted energy.
Kuul evaporative media has a special design that offers the lowest pressure drop in the industry: 30% less than our competitors. That's a major reduction in energy waste and makes your evaporative cooler an even more environmentally responsible choice.
Kuul Media Reduces Stress on Your Cooler
The pressure drop caused by evaporative media doesn't just waste energy, it stresses your evaporative cooler. Your fan has to work harder to achieve the same level of cooling. Your evaporative cooler fan will run longer to maintain the same temperature, and that will stress the fan. The result is more maintenance and more breakdowns, likely when you need your cooler most.
By reducing the stress on your cooler's fan, Kuul can reduce the maintenance costs to keep your evaporative cooler working.
Kuul Media Keeps Cooling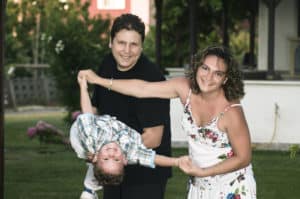 Evaporative coolers work by evaporating water from the cooling media. However, as the water evaporates from the media, there's less water available to evaporate, which means that your evaporative cooler can lose its cooling potential on hot days or with prolonged use.
Kuul evaporative media is specially engineered to absorb water so there's more water available to keep cooling, even when it's hot and the fan keeps running.
Kuul Media Is Long-Lasting
Kuul has long designed evaporative media for some of the toughest industries out there. Data center cooling, agricultural applications, and gas turbine cooling are all demanding on evaporative cooling pads, and all of them want pads that last as long as possible.
Kuul has taken the hard lessons learned from these industries and used them to improve our evaporative media for residential HVAC applications. With proper care, our cooling pads can last up to 5 years.
Kuul Media Has the Lowest Cost of Ownership
With reduced energy cost, reduced maintenance, and long-lasting evaporative media, Kuul offers the lowest cost of ownership in the industry.
We know that Kuul evaporative cooling pads are not the cheapest you can buy, but over their lifetime, they will save you money.
Kuul Media Reduces Waste
You choose evaporative cooling in part because it's the environmentally responsible cooling option. This makes it hard to deal with the times that your evaporative cooler creates waste. Throwing away cooling pads, disposing of fans and motors – all these can make you question your choice.
Kuul media helps you reduce waste. Our evaporative media lasts a long time, and they help your cooler last longer, too. With Kuul residential HVAC evaporative cooling media, you'll be sending less waste to the landfill.
Kuul Commits to Preserving Our Precious Water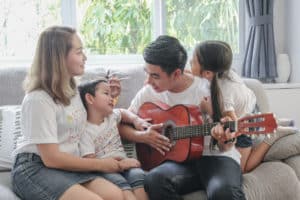 Evaporative cooling depends on water, but we also need water to drink and water our crops. With droughts threatening our water supply, we are all conscious that we need to take steps to make a future where there's enough for all our needs.
By partnering with local leaders and exploring research that will make evaporative cooling even more friendly to regional water supplies, Kuul is committed to making a future where everyone will have enough water.
Kuul Media Is Made in the USA
The Kuul media you buy is proudly made in the USA. We believe that this is the best way to protect the quality of our product so we can deliver quality to you.
While we have an evaporative media manufacturing facility in Malaysia, these evaporative cooling pads ship exclusively to the Southeast Asian Markets. You can be confident that the Kuul media you buy in the USA is made in the USA.
USA-Sourced Materials
You can also be confident that your Kuul evaporative media is made of materials sourced 100% in the USA. This helps us ensure that our raw materials are obtained in an environmentally and socially responsible manner.
USA-Based Customer Service
For more than 20 years, Kuul has made customer satisfaction our priority. Part of this is ensuring that when you have a customer service need, you can get assistance from a customer service representative right here in the USA. They fully understand your concerns which helps ensure you get a faster resolution to your problem.
Give Your Evaporative Cooler a Kuul Makeover
Kuul residential HVAC evaporative cooling media helps your evaporative cooler live up to its full potential. Whether you're getting a new cooler or looking to revitalize an old one, Kuul helps you get the cooling, savings, and environmentally friendly operation you want from your evaporative cooler.
Please contact us today to learn more about giving your evaporative cooler a Kuul makeover.